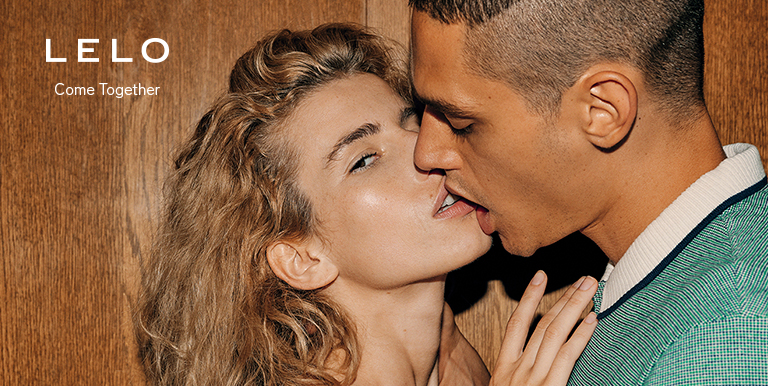 Creative Producer (m/f)
ABOUT US
The brand that would become LELO started in 2003, in the front room of a Stockholm townhouse, where three designers coalesced at exactly the right place at exactly the right time, with exactly the right idea. It was an idea that would eventually reshape and transcend the confines of an entire industry, and it began with a simple question:
What if our most intimate items were made as beautiful as the ones we displayed with the most pride?
Now in our second decade of producing the most refined, most luxurious and most iconic objects of desire in the world, LELO has established a heritage based on quality, on unexpected innovation and on being entirely different from everything and everyone else.
We are a brand of many subtle shades, and what we actually do goes far beyond what we physically create. LELO is driven by an insatiable curiosity, a desire to explore and refine the space where digital technology and human sensation intersect. That's what makes us unique, different, and uniquely different.
Our uniqueness is rooted in our design-led approach to our products. We have an intrinsic and instantly recognizable design DNA; principles that inform all of our creations from start to finish and which evolve over time to stay ahead of the tide. This means that we, like no other brand, can offer our customers new sensations before they even know they want them. How do we do that? By always looking beyond ourselves, beyond our products and beyond our industry.
The result of this commitment to innovation is that there are millions of people worldwide whose lives have been made that little bit richer by owning a LELO. Because that's really the goal, that's why LELO continues to exist and continues to flourish: the curiosity we have for new sensations is your curiosity too. We do everything we can to turn your desires into reality.
As we continue to research and develop new ideas that will both thrill and delight, we look forward to a bright and creative future with your support!
IT'S NOT JUST A JOB. IT'S YOUR CAREER EVOLUTION.
JOB BRIEF
LELO is seeking a Creative Producer to work on the design / creative assets of the global advertising campaigns. The successful candidate will work in a multicultural office, being formally a member of the design. You will have all the possibilities to grow and learn from other member teams in various global offices, and eventually, take other roles/responsibilities in a fast-growing environment.
KEY RESPONSIBILITIES
Designing and implementing creative solutions for advertising campaigns for the company.
Photographing, filming, and sound editing campaigns and projects for both LELO and Intimina.
Organizing photoshoots, documenting behind the scenes for both LELO and Intimina.
Photographing in-house events for both LELO and Intimina.
Asset creation for different departments such as Social Media, PR, E-mail marketing for both LELO and Intimina.
Supporting teams with photo and video assets for both LELO and Intimina.
Recognition of visual solutions and content problems, proposals of design, and creative solutions for both LELO and Intimina.
Teamwork in tenders and pitches - implementation, solution, and presentation.
Professional and independent behavior during creative process, in cooperation with designers and copywriters.
Adjusting the finished designs to the required formats.
DESIRED SKILLS AND EXPERTISE
Attention to detail.
Creative personality.
Passion for design, photography and videography.
At least +2 years of proven experience in a similar role.
A high level of creativity, visual culture, and advertising - sales thinking.
Systematic and conceptual thinking.
Independence, ambition, and motivation.
Promptness, high level of productivity and self-initiative.
Willingness to take responsibility.
Affinity towards teamwork.
Advance knowledge of Adobe tools (InDesign, Illustrator, Acrobat).
Great knowledge of graphic principles.
Good level of ENGLISH (writing and speaking).
If we raised your interest and you think you might be a perfect match for our company, send your motivation letter and CV in English.
Please note that only short-listed candidates will be contacted. All applications will be considered under the terms and conditions of confidentiality in accordance with the regulations of personal data protection.
Location: Zagreb